Frequently asked questions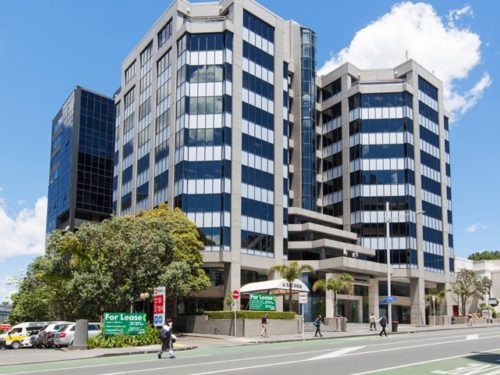 What sets answers (Answer Services NZ Ltd) apart?
1. Outstanding service
Answers is confident in its ability to provide outstanding call centre services and has been doing so for a very long time! 
Answers prides itself on utilising the latest technology and recruiting the highest standard of personnel to produce great results. The company is passionate about delivering excellence to its clients.
2. 51 Years of call centre experience located in New Zealand
For well over 50 years, Answers has been providing call centre services to the business sector nationwide within New Zealand and parts of Australia. Over this time, Answers has dedicated itself to analysing client needs, reviewing market trends and investing in new technology to meet these needs.
This philosophy has established Answers as one of New Zealand's foremost outsourced call centre service providers.

Answers continues to provide excellent service to Government entities, both national and local, in conjunction with serving its corporate and smaller business clients.
3. Two call centres ensure business continuity
Answers call centres are located in both Auckland and Christchurch to cater for clients located in either Island. Whilst this provides superior business continuity, it also allows clients to have a choice of call centre location. 
Answers two call centre model provides one of the most robust business continuity strategies in the industry.  Both call centres have in house power generation and 24 hour IT support.  Calls from either centre are able to be transferred to the other for seamless service continuity.
4. The very best technology
Answers has invested millions on the highest quality, latest and industry approved technology to ensure it is able to provide swift, accurate client contact.
Most clients are unable to justify the installation of such highly specified technology for their own needs, including disaster recovery options and other services outlined below. 
Extensive reporting options
Fully supported on and off site recovery options
Voice logging of all calls
Statistical call data
Scripting capability
Database options
Outbound predictive dialling
5. Quality Assurance programme
The Answers team understand that you are only as good as your last client contact and is therefore focused on strong Quality Assurance. Weekly sampling of both inbound and outbound call centre traffic is carried out to ensure the consistency of our service.
6. Increased client service
Answers never closes and is open 24x7, 365 days a year and has been so for over 50 years!
Answers allows you to extend your business hours, increase your call capture and provide better client service.

7. Personalised service
Answers call centre services are created around providing a 'personalised' client experience. This experience will be evident from the outset, with your callers being delighted with the courteous, welcoming manner in which they are greeted and the professionalism with which their needs are catered for.
The Answers team dedicate themselves to understanding your true business requirements. Their goal is to exceed these requirements in order to deliver added value beyond the agreed performance levels.
8. Quantifiable results
Answers technology allows reporting of statistical data traditionally unavailable to most businesses. Answers reports can add significant levels of visability to a client's understanding of their callers needs and call patterns.
The Answers team runs to internationally accepted performance guides (KPI's), ensuring high service levels are provided at all times.
9. Seamless office environment
As a client you will be impressed by the attention given to your partnership with the Answers team and the value placed on delivering to you a seamless office environment.

Our clients range from some of New Zealand's largest organisations to some of the country's smallest.
Regardless of size, the Answers team value your custom, so please feel free to make contact and allow them to provide the opportunity of experiencing true call centre professionalism.
10. Environmentally aware
Answers is committed to being a responsible business, supporting its reduction of waste and handling all business practices with a heightened awareness of its environmental impact.
How does the service work?
Conceptually, to have Answers team handle your company calls is very simple. Answers have leased thousands of telephone numbers from its telecommunication provider.  
These numbers are connected into the Answers call centre platform ready to accept calls. The Answers team will allocate you exclusive use of one of these numbers.  

You, the Client, will simply divert your calls to the exclusive number provided by Answers by 'call diversion' either manually or through your telecommunications provider (Spark, Vodafone, CallPlus etc). Answers will talk you through it. 
Your calls will connect to Answers system, displaying your call handling instructions. The Answers professional Customer Service Representative will take it from there.
How do I get my messages or call details?
Answers system is connected to practically all channels of delivery. The team are able to deliver your call details via mobile text (SMS), telephone, fax, email, web portal or VPN connection.
What about reporting?
Due to the wide variety of reporting requirements, the Answers team deliver call details daily, weekly or monthly in a CSV format. This allows you to manipulate the data in any way you want.
How much does it cost?
Very little is the answer! Most of Answers packages cost less than the value of your morning tea per day. Answers charge a monthly service fee plus call handling charges.

Chat to our sales team and be surprised!
Make enquiry